Silný pocit čistoty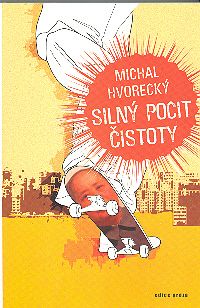 Tell a friend
CDN $15.00

(US $11.25)

CDN $5.00

(US $3.75)

154 pages

ISBN

: 80-903562-3-0

Publisher

: Turňa Marek

Published Date

: 2006

Cover

: Paperback
Czech
V každém ze sedmi povídek je silný, napínavý a atraktivní příběh.
Napomáhá tomu i jazyk, který autor používá – současný, živý a vtahující, přitom v mnoha ohledech ironický, vtipný a kritický.
English
Seven short stories by a young writer.
The author uses contemporary, lively, yet ironical, critical and funny language, which draws the reader in.