Ženy odjinud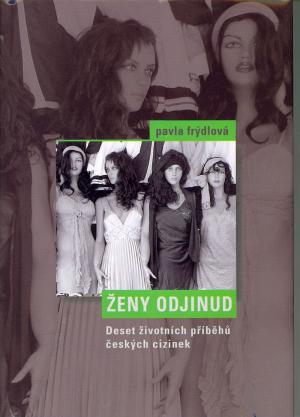 Tell a friend
CDN $26.00

(US $20.28)

CDN $10.00

(US $7.80)

264 pages

ISBN

: 978-80-7106-641-5

Publisher

: Nakladatelství Lidové noviny

Published Date

: 2009

Cover

: Hard Cover
Czech
Deset životních příběhů českých cizinek.
Stejně jako v předchozích třech publikacích Pavly Frýdlové – Ženská vydrží víc než člověk, Ženám patří půlka nebe, Ženy mezi dvěma světy – i v knize Ženy odjinud vypráví svůj osobní životní příběh deset žen.
Tentokrát to jsou české cizinky, respektive ženy, které z nejrůznějších důvodů odešly ze své původní vlasti, aby v ČR našly nový domov nebo se tu dlouhodobě usadily. Pocházejí z různých koutů světa, buď přijely do Čech (nebo ještě do Československa) studovat a už tady zůstaly, nebo se rozhodly žít v zemi svého partnera, některé přišly po roce 1989 trochu ze zvědavosti a určitě ze sympatií, zejména k české kultuře, jiné si zvolily Českou republiku jako útočiště na svém útěku před válkou či politickým pronásledováním.
English
Life of ten women, who arrived from abroad.