Prostory a dialogy Evy Jiřičné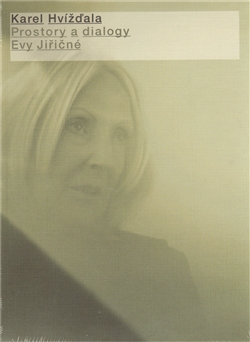 Tell a friend
CDN $32.00

(US $27.20)

CDN $25.00

(US $21.25)

240 pages

ISBN

: 978-80-8706-406-1

Publisher

: Prostor

Published Date

: 2011

Cover

: Hard Cover
Czech
Kniha rozhovorů s architektkou Evou Jiřičnou.
Opět skladem v limitovaném počtu.
Rozhovory představí známou autorku jako filozofku prostoru a tvůrce, který klade zásadní důraz na dialog s klientem, a to na příkladu staveb v ČR (Praha, Zlín) a v zahraničí i na projektu fiktivního rodinného domu. Součástí knihy jsou i vzpomínky rodinného a osobního charakteru a biografie EJ s uvedením výběru z jejích realizací. Kniha je určena nejen architektům, ale zvláště laickým zájemcům o architekturu a design a všem, kteří si chtějí vytvářet svůj vlastní prostor.
Od čtenářky z Ontaria" Mila pani Lenko, chci Vam jeste jednou podekovat za to, ze jste mne upozornila a obstarala pro mne Karla Hvizdalu a architektu Jiricnou, je to opravdu skvela kniha. Kdyby u Vas byly jeste nejake Hvizdalovy knihy, moc bych se zaradovala. JP
Z recenze: [Hvížďala] …požádal totiž architektku Jiřičnou, aby mu předvedla, co by se stalo, kdyby ji požádal, aby mu postavila dům. Začala se Hvížďaly vyptávat na nejrůznější podrobnosti toho, jak si představuje celou stavbu, kolik lidí v ní bude žít, co ti lidé dělají, jak tráví čas práce, jak tráví čas odpočinku, čemu a proč dávají přednost ve svém životě i ve svém okolí, prostě, dostala se Hvížďalovi až pod kůži. Freud by to takhle nedokázal. Kdyby Hvížďala měl dost peněz, dostalo by se mu patrně domu, z něhož by odmítl vycházet ven, jak by se v něm mu žilo skvěle…
Knížka se bere do ruky velice pohodlně a s radostí. Je skvostem pro oko. A čte se jako ta nejlepší detektivka.
English
Interview with Eva Jičínská.