Skleněný Golem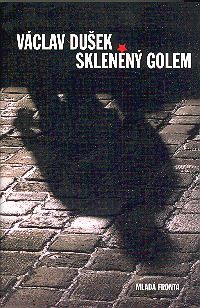 Tell a friend
CDN $25.00

(US $17.50)

CDN $10.00

(US $7.00)

392 pages

ISBN

: 80-204-1389-8

Publisher

: Mladá fronta

Published Date

: 2006

Cover

: Hard Cover
Czech
Hrdinou rpzsáhlého románu je Matouš Toner, stejně jako autor, kluk z pražského Karlína, jehož dětství skončí počátkem padesátých let otcovým odsouzením do pracovního tábora.
Proč se tak stalo, se Toner úplně nedozví, ale o to víc se v něm pak ozývá touha po spravedlnosti. Držet slovo nebo pomoc kamarádovi pro něho nejsou prázdná slova, ale příkazy první důležitosti.
Výborné inteligentní čtení!
1. vydání
English
Novel tells a story of a young man, whose childhood ends at the beginning of the 50's, when his father gets locked up.