Skrytá hvězda Jelena Mašínová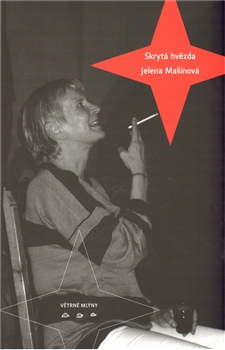 Tell a friend
CDN $26.00

(US $22.10)

CDN $19.00

(US $16.15)

426 pages

ISBN

: 9788074430411

Publisher

: Větrné mlýny

Published Date

: 2011

Cover

: Hard Cover
Czech
Nová kniha manželky Pavla Kohouta je o životech obyčejných lidí - je autentická a dobře napsaná.
Svět v troskách a já na Hradčanech.
Ukázka: Zbořil se mi svět. To se stává. Každýmu člověkovi se musí zbořit svět, nejšťastnější jsou takový lidi, co ten svět jen jednou se jim zboří, a potom taky ti, co se jim to podaří jedenáckrát a více. Protože jednou to většinou člověk vždycky přežije a po nějaký době jinej si postaví. Když se to stane jedenáckrát, člověk si zvykne a začne to vše přijímat jako každou jinou ránu osudu. Mě vlastně to neštěstí postihlo poprvé…
Ať už se jedná o rozmluvu vážně nemocné Anny, tatínkovy a maminčiny princezny, která nahrává svůj život na magnetofonové pásky svého kamaráda Kaziho (chápej kazetového magnetofonu). Anebo když malý osamělý muž úpěnlivě hledá na druhém konci telefonního sluchátka hlas, který se bude podobat hlasu jeho milované mrtvé matky a kterému bude moci zasvětit svůj život. Dialogy jednoho s druhým, které přechází v rozhovory se sebou samým. Nenápadná, prostá, zemitá i dojímavá poselství, která probleskují mezi řádky, nás nutí přemýšlet a chtít žít. Žít tak, abychom se nemuseli bát, stejně jako Jenka, jedna z autorčiných hrdinek, že budem jen šmejdit a šmejdit tak, že nakonec celej život bude jen prošmejděnej.
English
The book is published on the occassion of the author's anniversary and was originally conceived as a present by her husband, writer Pavel Kohout.