Vznášedlo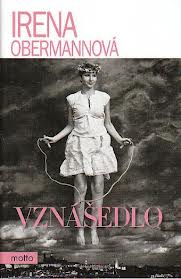 Tell a friend
CDN $24.00

(US $18.72)

CDN $15.00

(US $11.70)

176 pages

ISBN

: 978-80-7246-678-8

Publisher

: Motto

Published Date

: 2012

Cover

: Hard Cover
Czech
Knížka mistrovsky napsaných krátkých povídek o neopětované lásce, o štěstí i neštěstí, o odpuštění, o umírání… vše s (někdy černým) humorem a nadhledem.
Z recenze Marka Prchala:
Povídky nesnáším - nikdy nevíte, kdy skončí. U románu víte - končí na konci knihy. Povídka může skončit na další stránce, což mě stresuje.
No a ve Vznášedlu je jedna sakra dobrá povídka - pozor, a teď vrchol recenze, hádejte, která. Ale ta se tedy povedla. Sevřený dramatický tvar, autorka si hraje s čtenářem jako nějaký McBain, Forsyth nebo le Carré. Tři stránky jsou tak akorát a pointa, která děj převrátí, je v poslední větě - a tak to má být. Je to malé mistrovské dílko.
Kromě toho tam najdete i emotivně laděný (pochopitelně, celé jsou to jen emoce, nebo, jak říkáme my, kluci z reklamy, "emo") text o rozloučení s Václavem Havlem. Ale je krátký, takže bude třeba napsat ještě další knihu. Po tý minulý se mohli lidi utlouct (doslova, třeba já jsem doma málem dostal přes hubu). [Z recenze Marka Prchala]
English
Brand new book of short stories.