Panoptikum české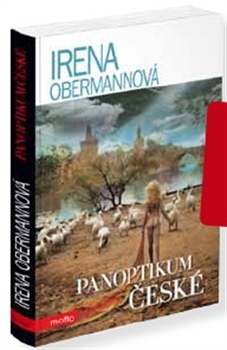 Tell a friend
CDN $34.00

(US $25.50)

CDN $10.00

(US $7.50)

352 pages

ISBN

: 978-80-7246-696-2

Publisher

: Motto

Published Date

: 2012

Cover

: Hard Cover
Czech
Nejlepší kniha o českých médiích?
Obermannové nový počin by se měl okamžitě stát povinnou literaturou pro uchazeče o studium na FSV UK.
Nicméně to, co na nás teď navalila v nové knize Panoptikum české, se vymyká všemu, co napsala. Je to především neuvěřitelná sonda o stavu českých médií. Aktuální. Upřímná. A to nesnáším jednoslovné věty. Kniha nemá chytlavý název a na obalu opět tradičního Saudka, takže čtenáře nic nevaruje, že ho čeká přelomový zážitek. Nicméně je tam.
English
New book about the author and media in CR.