Biele noci, čierne dni SLOV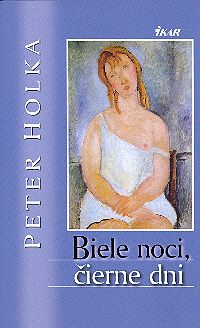 Tell a friend
CDN $18.00

(US $14.04)

CDN $10.00

(US $7.80)

174 pages

ISBN

: 80-551-0926-5

Publisher

: Ikar

Published Date

: 2005

Cover

: Hard Cover
Czech
Román zobrazuje dva rozdielne svety – súčasnú Bratislavu a Petrohrad, koncom 60. rokov minulého storočia ešte Leningrad.
Práve tu hrdina románu kedysi stretol svoju študentskú lásku Nastenku. Krehký vzťah rozdupala doba, ktorá sa zahráva s ľudskými osudmi a neraz surovo pošliape to najcennejšie, čo človek má. To ľudské v ňom však prežíva napriek nežičlivosti okolia, prázdnote a smútku. Aj v jeho zdanlivo vyprahnutom srdci tlie iskierka nádeje – volá sa Laura, dravá a priamočiara Bratislavčanka, ktorá je opakom Nastenky.
English
Action takes place in Leningrad adn Bratislava.