Czech for foreigners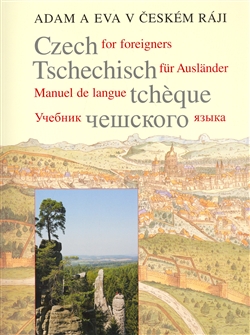 Tell a friend
CDN $50.00

(US $37.50)

CDN $25.00

(US $18.75)

168 pages

ISBN

: 978-80-200-1673-7

Publisher

: Academia

Published Date

: 2008

Cover

: Soft Cover
Czech
Czech for foreigners.
Zdarma s objednávkou

Učebnice určena studentům v zahraničí a dospělým, kteří začínají se studiem češtiny.
Obsahuje úvodní lekci zaměřenou na fonetiku a patnáct výkladových lekcí.
Každá z nich předkládá texty, které nás uvádějí prostřednictvím dvojice mladých lidí do běžných životních situací a seznamují s českými reáliemi, dále lekce obsahují gramatiku se slovní zásobou, cvičení a situace, krátkou ukázku z děl českých spisovatelů, básníků či písničkářů a také slovníček s překladem slovní zásoby do angličtiny, němčiny, francouzštiny a ruštiny.
English
Czech for foreigners is designed for foreign university students and adults who are beginning to learn Czech. It presupposes regular study with the assistance of a teacher or a native speaker.
Texts, grammar, vocabulary, exercises and practical situations.