Pryč s kyselostí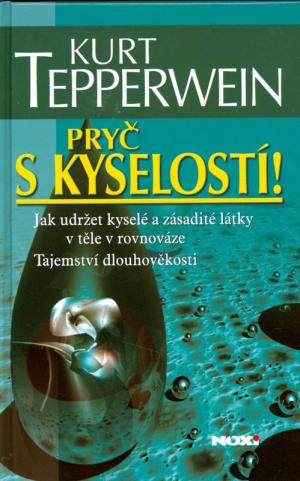 Tell a friend
CDN $26.00

(US $21.06)

CDN $10.00

(US $8.10)

208 pages

ISBN

: 80-89179-17-7

Publisher

: Noxi

Published Date

: 2005

Cover

: Hard Cover
Czech
Naše tělo je uzpůsobeno tak, že bychom se mohli dožít až 130 let. Ovšem v důsledku současného životního stylu trpíme nemocemi, předčasně stárneme a umíráme.
Vnitřní prostředí organismu by mělo mít mírně zásaditý charakter. Chybné návyky ve stravování však vedou k tomu, že se podíl zásaditosti v těle neustále snižuje. Překyselení organismu je potom důvodem většiny nemocí. Kurt Tepperwein, známý německý terapeut a léčitel, ve své knize vysvětluje, proč je překyselení těla tolik nebezpečné a co udělat pro to, abychom znovu obnovili rovnováhu mezi kyselými a zásaditými látkami v těle.
English
How to stay healthy and young.