Zázračná cesta na svět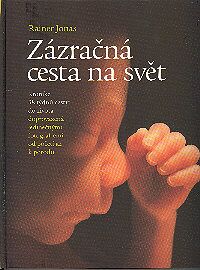 Tell a friend
CDN $30.00

(US $24.00)

CDN $10.00

(US $8.00)

111 pages

ISBN

: 80-7209-354-1

Publisher

: Slovart

Published Date

: 2001

Cover

: Hard Cover
Czech
Knížka, která by neměla chybět v knihovně nastávajících rodičů, neboť seznamuje budoucí matky i otce se všemi změnami, jež se dějí s lidským zárodkem, od jeho vzniku, až po chvíli, kdy novorozené dítě spatří poprvé světlo světa.
220×285 mm, velké množství barevných fotografií.
English
Book full of photographs for parents-to-be, which introduces changes from an embryo to a newborn child.