Muži jsou jako ryby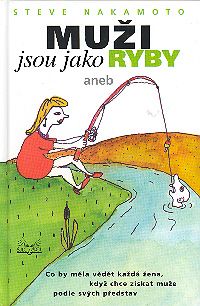 Tell a friend
CDN $15.00

(US $11.25)

CDN $5.00

(US $3.75)

180 pages

ISBN

: 80-7244-059-4

Publisher

: Šulc a spol.

Published Date

: 2001

Cover

: Hard Cover
Czech
aneb Co by měla vědět každá žena, když chce získat muže.
Je pravda, že muž se tak dlouho honí za nějakou ženskou, až ona ho uloví, a že ženy nikdy neodzbrojíte komplimenty, zatímco muže vždycky. Tento rozdíl je však ještě složitější, když se dva lidé do sebe zamilují …
English
Humorous advice on how to find the right man.