Kniha a národ 1939 - 1945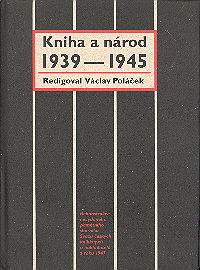 Tell a friend
CDN $30.00

(US $22.50)

CDN $10.00

(US $7.50)

378 pages

ISBN

: 80-7185-635-5

Publisher

: Paseka

Published Date

: 2004

Cover

: Hard Cover
Czech
Jednou z knih, jejichž sazba byla rozmetána bezprostředně po únoru 1948, byl sborník Kniha a národ za okupace.
Jádrem sborníku, uvedeného medailony 24 zahynuvších knihkupců a nakladatelů, verši Františka Halase, projevem Františka Laichtera a vzpomínkami na některé oběti perzekuce, je fundovaná stať jeho redaktora Václava Poláčka "Cenzura, řízení knižního trhu, zabavování a ničení knih 1938-1945", kterou doplnila svědectví knihkupeckých a nakladatelských pracovníků i vzpomínky na působení české knihy v nacistických věznicích, v koncentračních táborech, v zahraničních armádách a v krajanských sdruženích. Sborník je nejen dobovým příspěvkem k historii Protektorátu, ale po zkušenosti dalších let i dokladem shodných mechanismů řízení kultury v totalitních systémech různých ideologií.
English
Book dedicated to the victims of Nazi occupation.