Mluví k vám Ferdinand Peroutka První díl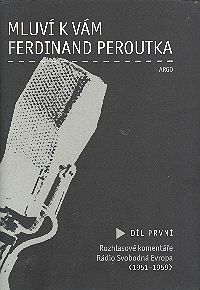 Tell a friend
CDN $37.00

(US $31.45)

CDN $20.00

(US $17.00)

580 pages

ISBN

: 80-7203-496-0

Publisher

: Argo

Published Date

: 2003

Cover

: Hard Cover
Czech
Vůbec poprvé se mohou čeští čtenáři seznámit s obrovským množstvím pravidelných promluv Ferdinanda Peroutky psaných pro československé vysílání RFE. V tak velkém rozsahu zatím nebyly knižně publikovány, nejde však o veškeré příspěvky, nýbrž o výbor z nich vycházející ve třech objemných svazcích.
První svazek představuje léta padesátá, druhý a třetí pak léta šedesátá a sedmdesátá. Všechny tři svazky jsou opatřeny poznámkami, v prvním jsou navíc jmenné vysvětlivky vztahující se ke všem třem dílům, druhý díl by měl obsahovat fotografickou přílohu a třetí CD s nahrávkou Peroutkova hlasu.
English
Radio broadcastings of F. Peroutka from the 50's.