Románský sloh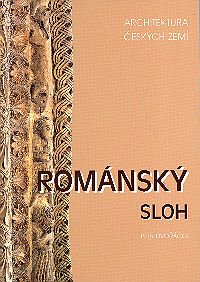 Tell a friend
CDN $12.00

(US $10.20)

CDN $5.00

(US $4.25)

158 pages

ISBN

: 80-7309-260-3

Publisher

: KMa

Published Date

: 2005

Cover

: Paperback
Czech
Architektura českých zemí.
Publikace obsahuje základní informace o jednotlivých slohových obdobích a v obrazovém doprovodu poskytuje představu o nejvýznamnějších stavebních památkách na celém našem území. Tento první svazek je věnován předrománské, románské a románsko-gotické architektuře. Čtenář tak může získat za velmi přístupnou cenu ucelený soubor, který dokumentuje vývoj naší architektury v dosud největší úplnosti.
English
Development of architecture in the Czech country.