Hlava nehlava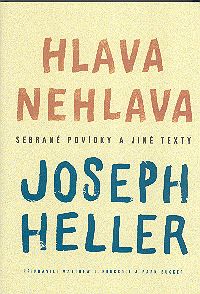 Tell a friend
CDN $20.00

(US $15.00)

CDN $5.00

(US $3.75)

312 pages

ISBN

: 80-7341-139-3

Publisher

: BB Art

Published Date

: 2003

Cover

: Hard Cover
Czech
Editoři zde shromáždili do jednoho svazku veškeré Hellerovy povídky (a další drobné prózy) a umožnili tak milovníkům a znalcům jeho díla vytvořit si ucelený obraz o jeho tvorbě.
Text obsahuje nejen časopisecky publikované povídky z období po druhé světové válce, ale také dosud nikdy nezveřejněné práce. Naskýtá se nám tak dosud netušená možnost postihnout autorův spisovatelský vývoj a růst. Otevírají se nám nové obzory, nabízejí se nová, nesmírně poutavá setkání se všemi známými atributy Hellerovy literární metody a jeho výsostně originálního stylu, třebaže v jeho nejrannějších textech občas v takřka zárodečním stadiu – o to zajímavější, poučnější a někdy přímo dobrodružnější četbu však tato kniha skýtá.
English
Collection of stories and other works of Joseph Heller.