Paměť a naděje: Z pověstí Čech a Moravy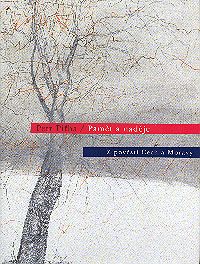 Tell a friend
CDN $44.00

(US $33.00)

CDN $15.00

(US $11.25)

394 pages

ISBN

: 80-246-0641-0

Publisher

: Karolinum

Published Date

: 2003

Cover

: Hard Cover
Czech
Kniha patří ke zcela výjimečným publikacím současného knižního trhu a české literární tvorby, ač nejde, jak je z titulu patrno, o příběhy soudobé.
Dílo je důstojné formou i obsahem, vytištěné na křídovém papíře, má promyšlenou a velmi vkusnou grafickou úpravu od Zdeňka Zieglera. Barevné rozvržení přebalu, desek a předsádky je potěchou pro oči. Využívá laskavých odstínů modré a červené v kombinaci s bílou, čímž nenápadně, avšak důvtipně připomíná symboliku trikolory. Svazek je - dnes vzácně již - opatřen dvěma stužkovými záložkami, červenou a bílou, které tuto symboliku akcentují.
Bohatý obrazový doprovod tvoří malby i grafiky, abstrakce i realistické obrazy Jiřího Anderleho. Ačkoli výtvarný zážitek je zjevný na první pohled, dopracovat se k literárnímu požitku a prožitku vyžaduje čas a úsilí. V tomto případě to vskutku stojí za to! Autor - univerzitní profesor Petr Piha, lingvista a historik, odborník na kulturní dějiny - v dedikaci čtenářům uvádí: "V knize, kterou otvíráte, není vůbec nic nového, protože dávné pověsti a mýty Čech a Moravy vyprávějí stále totéž. Mění se jen dobové zasazení vypravěčů. …jsme o jedno století bolavější, zdánlivě zkušenější, ale o nic moudřejší…"
English
Old legends of Bohemia and Moravia.
Illustrated by J. Anderle.