Uprostřed století USED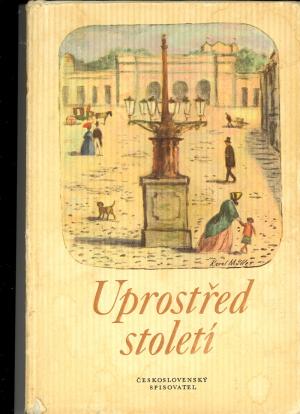 Tell a friend
CDN $6.00

(US $5.10)

CDN $5.00

(US $4.25)

214 pages

ISBN

: 22-067-75

Publisher

: Československý spisovatel

Published Date

: 1975

Cover

: Hard Cover
Czech
Pestré pásmo úryvků mají oživit mohotvárnost všedních dní jednoho zajímavého a významného úseku života v devatenáctém století. Má zaznamenat, jak se tehdy v Praze a v Čechách v soukromí i na veřejnosti žilo.
Ilustrace: Karel Muller.
Kondice: dobrá.
English
Stories about life in Prague and Bohemia in the 19th century.