Vánoční kuchařka pro dceru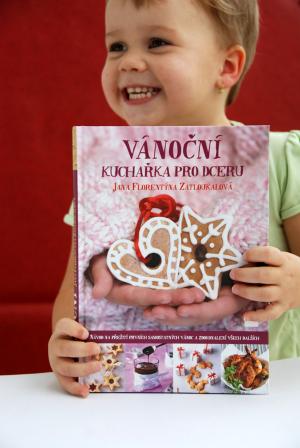 Tell a friend
CDN $29.00

(US $20.30)

CDN $5.00

(US $3.50)

160 pages

ISBN

: 978-80-87049-22-8

Publisher

: Smart Press

Published Date

: 2009

Cover

: Hard Cover
Czech
Nejprodávanější česká vánoční kuchařka vám ukáže,
jak vyrobit sametový vaječný koňak do kterého nakonec vmícháte trošičku našlehané smetany a sněhu ze zbylých bílků
jak vyrobit českou perníkovou chaloupku pro vnoučata
jak vykouzlit opravdu tradiční české cukroví, které voní skořicí, hřebíčkem a vanilkou
co to jsou "opilé švestky" …
že když naložíte kapra, nebo jinou rybu do jogurtu, budete příjemně překvapení …
a jak provonět vaše Vánoce vším dobrým a krásným: jasně, srozumitelně – a s láskou…
Recepty jsou jen částí knížky, protože všechno je doplněno spoustou povídání o vánočních přípravách a další spoustou vysvětlování o tom, jak to vlastně v kuchyni funguje - prostě aby s touto kuchařkou zvládli Vánoce se ctí i kuchařští novicové jakéhokoli pohlaví.
Advent začíná právě teď. Užijte si ho!
English
Beautiful book for Christmas cooking and baking.