Zázračná detoxikace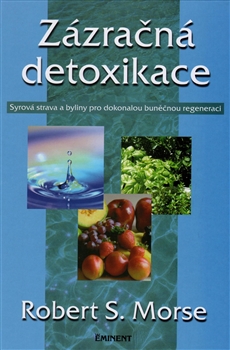 Tell a friend
CDN $25.00

(US $19.50)

CDN $19.00

(US $14.82)

342 pages

ISBN

: 80-7281-272-6

Publisher

: Eminent

Published Date

: 2006

Cover

: Hard Cover
Czech
Jak se zbavit toxinů, které ničí vaše tělo.
Vysvětluje užívání jednotlivých syrových potravin pro čištění a léčení
Seznam kyselých a zásaditých potravin
pH faktory potravin
Toxické návyky
Jaké potraviny máme jíst? A kolik?
Devět zdravých zvyků: Buďte na sebe hodní, relaxujte!, cvičte, dýchejte zhluboka, kartáčujte suchou kůži, sauna a parní lázně, nakloněná deska, slunce, proč je masáž rukou a nohou důležitá?
Předkládá doslova zázračnou detoxikační dietu a ukazuje, jak ji máme sladit s běžným životem
Shrnuje seznamy bylin a směsí, recepty na syrová jídla a podrobný rejstřík
Všechno o krevních testech … a mnoho dalších informací…
English
Detoxication of the body.