Ovocné a zeleninové speciality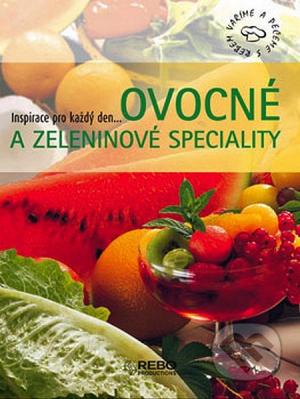 Tell a friend
CDN $19.00

(US $14.82)

CDN $10.00

(US $7.80)

96 pages

ISBN

: 8072346929

Publisher

: Rebo

Published Date

: 2007

Cover

: Hard Cover
Czech
Po vánočním hodování se nám všem budou hodit recepty z této velké, bohatě ilustrované knihy.
Každý dnes ví, že zelenina má vysokou výživnou hodnotu a je bohatým zdrojem vitaminů potřebných pro tělo. Ale to zdaleka není všechno! Tato kuchařka dokazuje, že ovoce a zelenina mohou být také zdrojem kulinářské inspirace.
English
Recipes for veggies and fruit dishes.