Pozvání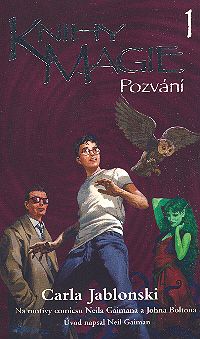 Tell a friend
CDN $10.00

(US $8.00)

CDN $5.00

(US $4.00)

200 pages

ISBN

: 80-7197-250-9

Publisher

: Talpress

Published Date

: 2004

Cover

: Paperback
Czech
Napínavý román o kouzlech a magii.
Jednoho dne Tima vyhledá čtveřice podivných cizinců a nabídnou mu, že ho uvedou do světa magie, pokud se ovšem nebojí. Tim souhlasí a vzápětí začne zažívat neuvěřitelná a mnohdy nebezpečná dobrodružství.
Co ho asi čeká během výprav do tajemných, malebných a stále znovu překvapujících světů, jako je bájná Atlantida, středověká Anglie s kouzelníkem Merlinem…….
English
Story about a boy who is introduced to magic and goes on many adventures.