Tři muži ve člunu Tři muži na toulkách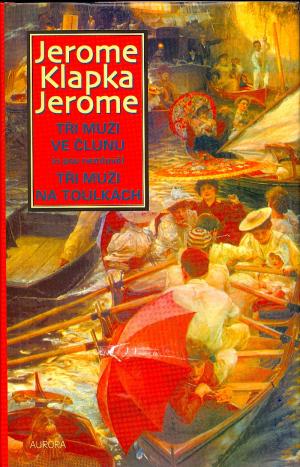 Tell a friend
CDN $26.00

(US $20.80)

CDN $10.00

(US $8.00)

395 pages

ISBN

: 80-7299-050-0a

Publisher

: Aurora

Published Date

: 2002

Cover

: Hard Cover
Czech
Vynikající humoristický román o příhodách a nehodách tří přátel a psa na řece Temži. Knížka pro každého, kdo má starosti a chce se srdečně zasmát, napsaná s neodolatelným suchým humorem.
Jeden z nejpřekládanějších světových humoristických románů dokáže i po více než sto letech, které uplynuly od jeho prvního vydání, pobavit čtenáře všech věkových kategorií.
Dvě legendární knihy v jednom vydání.
English
Three Men in a Boat (To Say Nothing of the Dog), published in 1889, is a humorous account by Jerome K. Jerome of a boating holiday on the Thames between Kingston and Oxford.
The book was initially intended to be a serious travel guide, with accounts of local history along the route, but the humorous elements took over to the point where the serious and somewhat sentimental passages seem a distraction to the comic novel. One of the most praised things about Three Men in a Boat is how undated it appears to modern readers, the jokes seem fresh and witty even today.