DVD Roztomilý člověk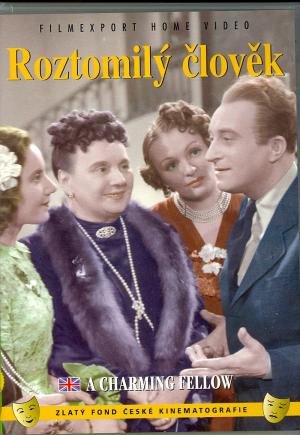 Tell a friend
CDN $33.00

(US $25.74)

CDN $20.00

(US $15.60)

Duration: 86 min.
Sub-titles: Czech and English
Czech
Komedie s Oldřichem Novým, Natašou Gollovou, Ladislavem Peškem, Jaroslavem Marvanem podle románu Kašpárek od F. X. Svobody.
1941
Hrají: Oldřich Nový, Nataša Gollová, Ladislav Pešek, Theodor Pištěk, Jaroslav Marvan, Lída Chválová, Raoul Schránil, František Filipovský; režie: Martin Frič.
České titulky pro neslyšící, anglické titulky
Během 2. světové války byl český film pod silným cenzurním dohledem, takže konverzační komedie patřily k jednomu z mála žánrů, který mohl zachovat původní tvorbu.
Ačkoli zachycují banální témata, na něž by se velmi rychle zapomnělo, staly se tyto snímky divácky vděčnými díky režii Martina Friče a hereckým hvězdám, jakými byli Oldřich Nový a Nataša Gollová.
Spolupráce Friče, Nového a Gollové na filmu Kristián přinesla takový úspěch, že se jej trojice snažila zopakovat filmy Eva tropí hlouposti, Roztomilý člověk nebo Hotel Modrá hvězda. Zápletky těchto filmů, kterým stačí jen několik málo prostředí v ateliéru, jsou postaveny na situaci, kdy se postavy jako Kristián, Eva Norová nebo Viktor Bláha vydávají za někoho jiného, než ve skutečnosti jsou, a problémy samozřejmě začínají v okamžiku, kdy hrozí prozrazení.
English
A Charming Fellow (Oldřich Nový) loves to fool the society...