Hrdý Budžes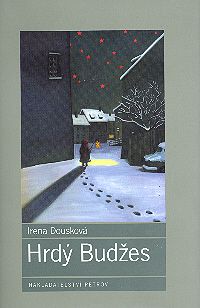 Tell a friend
CDN $20.00

(US $14.00)

CDN $10.00

(US $7.00)

168 pages

ISBN

: 80-7227-132-6

Publisher

: Petrov

Published Date

: 2002

Cover

: Hard Cover
Czech
Chcete se zasmát, zastydět a zavzpomínat? Prvními roky husákovské normalizace, tak jak se v řadě komických i méně veselých příhod a situací promítala do života dětí i dospělých z jednoho okresního města, nás v této knize provází bystrá, leč přiměřeně naivní žákyně druhé třídy ZDŠ v Ničíně Helenka Součková. Hrdý Budžes vychází ve druhém vydání.
Vynikající, jedná se o doposud nejúspěšnější knihu Ireny Douskové.
English
Novel told by a young girl about the time when Husak was a president.
Reviews
Thu, 10/25/2007 - 06:02 — admin
…pokud platí, ze se clovek za dobré skutky dostane do nebe, teste se. Doporucila jste mi Douskovou, která se stala vrcholným zázitkem a pozitkem mé týdenní návstevy Prahy. Jsem Vám za toto doporucení velice vdecný, nemel jsem ponetí, ze taková skvelá autorka existuje. Je to úplný zázrak, jak výborne dovede zachytit amosferu zivota v reálném socialismu, a to z pohledu dívky, která casto ani neví, co se za vecí skrývá, ale ctenár roku 2007 to uz ví a chápe. No nádhera, pochopitelne jsem si okamzite koupil a spolknul i Hrdého Budzese (uz ten skvostný název!), ani mi nevadilo, ze jsem to cetl dodatecne. A Onegina jsem koupil i pro nasi kamarádku, která bude v dubnu slavit narozeniny, nedovedu si predstavit, ze by se jí nelibil. - Na Slovensku nedávno nekdo kritizoval spisovatele, ze zádný z nich dosud nenapsal román o létech 1968-89. Spisovatelé se hájili, ze to potrebuje cas a ze si nenechají poroucet. Ceským spisovatelum se to vycítat nedá: Dousková to zvládla bravurne!