DVD Báječná léta se psem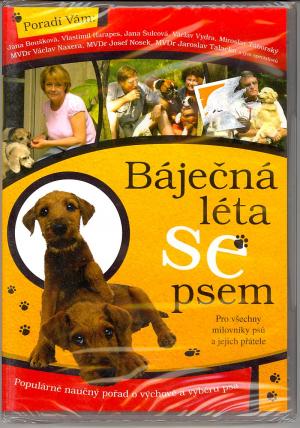 Tell a friend
CDN $30.00

(US $23.40)

CDN $5.00

(US $3.90)

Duration: 90 min.
Sub-titles: Czech
Czech
Pro všechny milovníky psů.
Populárně naučný pořad o výchově psa od narození do vysokého věku.
Pořadem provází veterinář, chovatel a populární osobnost (V. Vydra, J. Šulcová, V. Harapes, D.Boušková), které se s Vámi podělí o zkušenosti s výchovou psa. Pořad tvoří návod pro ty,kteří psa mají, nebo se rozhodli psa si pořídit, v neposlední řadě je určen také pro ty, kteří mají se svým psem nesnáze.
Ukážeme Vám základní starostlivost a péči ve všech stádiích vývoje při denním opatrování a zákroky při případné nemoci či poranění. Ukázka čištění uší, očí, česání čí stříhání drápků prezentována na štěňatech různých plemen a velikostí, která reagují různým způsobem a vytvářejí komické situace.V
English
How to train and love your dog.