DVD Old Shatterhand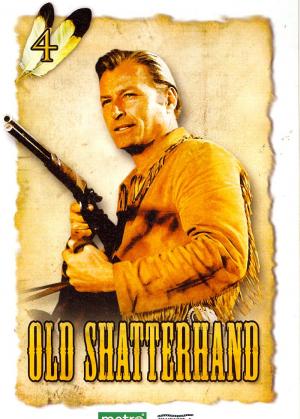 Tell a friend
CDN $12.00

(US $9.60)

CDN $5.00

(US $4.00)

Duration: 116 min.
Sub-titles: Czech
Czech
Komančové za pomoci bělochů přepadnou malou pevnost a vyvraždí jejich obyvatele. Vše šikovně naaranžují tak, aby vina padla na Apače. Ti jsou po celém incidentu obětí mnoha útoků ze strany bělochů.
V pevnosti však přežil malý chlapec, se kterým se na svých cestách setkává Old Shatterhand. Je živým důkazem toho, že Komančové kují pikle proti Apačům. Nezbývá než učinit spravedlnosti zadost, jenže Old Shatterhand to tentokrát nebude mít lehké. Na pomoc mu bude muset přijít nejen Vinnetou, ale i věčně upovídaný Sam Hawkens.
V kartónu.
English
In order to prevent a peace treaty from returning valuable grazing land to the Apaches, settlers stage ambushes to pin the blame on Chief Winnetou's tribe. He and Old Shatterhand set out to find the real culprits. The trail of deception leads the two men to the fort of the U.S. Cavalry. The settlers, it turns out, aren't the only ones who want to sabotage the peace treaty. When Old Shatterhand is thrown into the stockade by Bradley, a commanding officer, Winnetou goes on the war path to save his blood brother.