DVD Počkej až zhasnu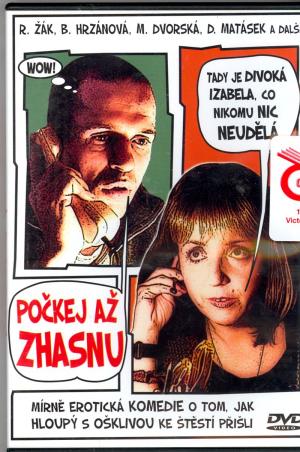 Tell a friend
CDN $20.00

(US $15.60)

CDN $5.00

(US $3.90)

Duration: 72 min.
Sub-titles: Czech and English
Czech
S velkou slevou … zamilovaný příběh s trochou erotiky.
Hlavní hrdina Mirek, přestože je to mladík jako hora, je v invalidním důchodu protože trpí občasnými mikrospánky a stavy, připomínajícími epilepsii.
Žije jen svými sny a představami a jeho intimní život se projevuje častými telefonáty na erotickou linku, které stojí Mirkovu starostlivou matku značné peníze.
Po hlase se Mirek na této lince seznámí se záhadnou dívkou, do níž se platonicky zamiluje. Mezi dívkou z erotické linky a sympatickým, leč tvrdohlavým mladíkem se vyvine velice originální vztah…
English
Film about relationship between a simple man and a sex worker.